FILE TRANSFER OVERVIEW
---
How Does it Work?
FilesDIRECT is a web-based file transfer service designed to help businesses and organizations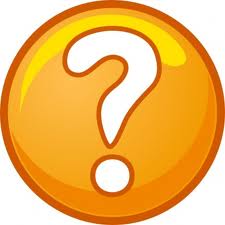 send large files and receive large files from multiple contacts (like clients and contractors). FilesDIRECT spares you the hassles of FTP and the limitations of email.
The premise is simple: clients and contractors are sending large files and receiving large files all the time, but email transfers are slow and unreliable.  FilesDIRECT lets users send or receive files without the hassle of logging in to an account.
FilesDIRECT is about ease of use.  Your contacts do not need FilesDIRECT accounts to send files or receive files from you: only you or your organization will require an account with FilesDIRECT.
When you sign up with FilesDIRECT, our system generates a web page specifically for your contacts to send large files to you.  When someone wants to start sending large files, they just visit this web page, choose which file they would like to send, click "Send" and the process is complete! The files will be stored on the FilesDIRECT server, secured and easy for you to access.
FilesDIRECT automatically sends two emails upon a successful transfer: a confirmation to the sender, and a notification to the user. The user logs into FilesDIRECT and downloads the files as needed.  FilesDIRECT is designed for large file transfer and each file can be up to 2GB in size!  All files uploaded to your account remain on the server until you remove them.

You can send files stored in your FilesDIRECT account to anyone: clients, contractors or friends.  Just log into your account, select which files your want to send and enter the email addresses of your desired recipients.  Your recipients will receive an email notification that the files are ready to be picked up.  A simple click on a link in the email and the transfer will start! Sending large files has never been so easy or so reliable.
All file transfers with FilesDIRECT are secured with SSL (128-bit) encryption, the same level of encryption used by online banks and major retailers like Amazon.com. Each FilesDIRECT user's files are kept in separate locations, visible and accessible only to their rightful account holder.
For more information about FilesDIRECT, please check out our Frequently Asked Questions or contact us directly. Or, see what FilesDIRECT can do for you with our 30 day free trial
There are many reasons for sending large files. The most common reason is because you need to transfer sophisticated digital content.  Sending large files to your clients or associates is essential for printers, graphics artists, lawyers, and many other professions.  Being capable of sending large files and receiving large files over the Internet can be a huge time saver and competitive advantage for your business. Unfortunately, sending large files or receiving large files via email is not only inefficient, it is often impossible depending on the size of the file. That is why FilesDIRECT is the perfect solution for sending large files over the Internet. The process is very straightforward. You simply log onto your account, upload the file you would like to send, then decide who you would like to have this file sent to. The recipient will receive an email notification that there has been a file sent to them and is ready to be picked up at FilesDIRECT. The recipient of these files simply clicks on a link, and a webpage will show up with only their files available for them to download. With FilesDIRECT, sending and receiving large files has never been easier. Sign up for our 30 day free trial and start sending large files today!