BUSINESS FILE SHARING
---
Whether your company has 1 or 1,000 employees, sharing data and files between employees or clients is always a necessity.
With the limitations of email and inconvenience of FTP, you need a business file sharing system that is both easy to use and able to accommodate files of any size.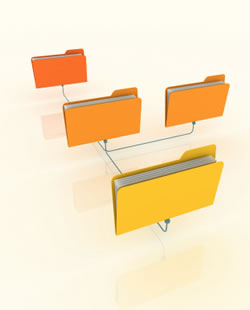 That's why FilesDIRECT is perfect for any company, large or small. With the ability to upload large files in just one click, you'll never have to worry about email limitations or if your client knows how to use FTP. Plus, once files have been uploaded the recipients will receive an email with a link to download the files instantly.
Other features that make FilesDIRECT the perfect business file sharing program include:
No software installation: everything works right in your browser!
Secure 128-bit SSL encryption
Windows, Apple & Linux friendly
30GB of cloud storage for our smallest accounts
Store files online & access them from anywhere!
The convenience, feature set and value offered by FilesDIRECT can't be beat - try our 30-day free trial and see for yourself.