Large File Transfers for the Financial Industry
---
Despite many businesses' need for large file transfers, there are many privacy acts that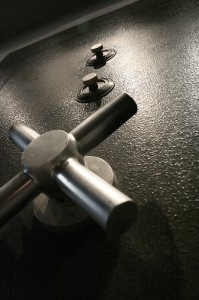 apply to the finance industry, especially in North America. Put in place to provide consumer privacy (and rightly so), they nonetheless add to the workload of members of the financial services industry. Under acts like Gramm Leach Billey, institutions like:
Banks
Savings and Loan Associations
Mortgage Brokers
Credit Bureaus
Insurance Companies
are required to protect their customer records and restrict their access to only authorized personnel.
Can You Have Both Security and Large File Transfers?
But loan applications, requests to increase credit, mortgage documents, etc. all need to be accessible as well as secure. Complicating matters is the fact that they also often need to be transferred between institutions and still be secured. Many organizations rely on legacy systems – outdated programs and processes that do the job piecemeal at best – that are often confusing to learn and difficult to use.
Is there an elegant solution?
A financial institution must be able to send large files and receive large files – of a variety of file types – and do so quickly and securely. Whatever method is used must not conflict with existing systems and should provide large file transfers.
The solution for large file transfers: FilesDIRECT.
The system provides total security through a powerful combination of Secure Sockets Layer (SSL) cryptography, 128-bit advanced encryption and password-protection. Its simple interface allows simple, easy large file transfers: all it takes is a few mouse clicks, which saves on both training and frustration. Built-in tracking lets users know at a glance when files have been moved, and by whom, and it works with any operating system through its in-browser interface.
Customizable, password-protected upload and download pages give partner institutions, field personnel or branch offices the ability to easily and securely transfer files back and forth. Interested? Sign up for our free trial today and see just how easy large file transfers can be!