---

If you have any questions regarding FilesDIRECT or need help sending large files, please feel free to contact us directly via:
Email: [email protected]
Phone: 1-888-520-3999 (in North America)
1-403-571-5583 (Internationally)
Mail:  375 N. Stephanie St.,   Suite 1411
Henderson, NV 89014-8909 United States of America

To notify us of any problems with the website, or for FilesDIRECT technical support, please vist our support section or email us at

We have many support options to choose from:

Post your questions here or find out if your question has already been asked.

Find the answers to commonly asked questions.

Ask us your question directly through e-mail.
Coming Soon!
Want to see how FilesDIRECT is used? Check out our training videos.

Check out our blog for news and other bits of great information.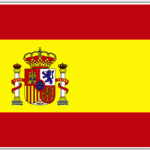 Ayuda ahora disponible en Español!